Last Friday we attended the Foto Cabina release party at Jim Kennedy's studio in Huntington Beach. Diner first at some Hawaiian place was tasty. Followed by the party which was great. It was awesome to meet great new people and see some familiar faces as well!
Ont he way there Heather Cotter & I released we had the same Clinique lip gloss/perfume wand - so ofcourse, picture time:
We also discovered Heather carries THREE travel size hairspray cans. Pretty handy! And incase we got seperated, we all could have our own!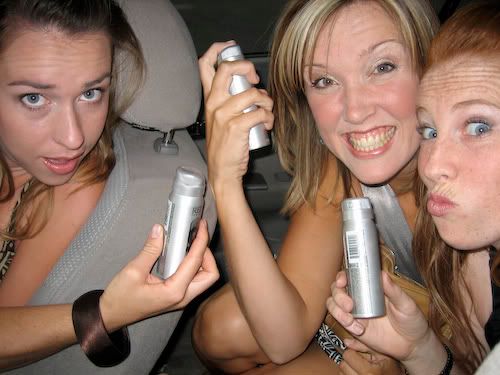 Here's a few of our pictures from the Foto Cabina. I L O V E photo booths and this one is terrific. So much fun for the people inside and those on the outside who can watch the people taking pictures on the screen!
Jaime and I
Jaime, Heather and I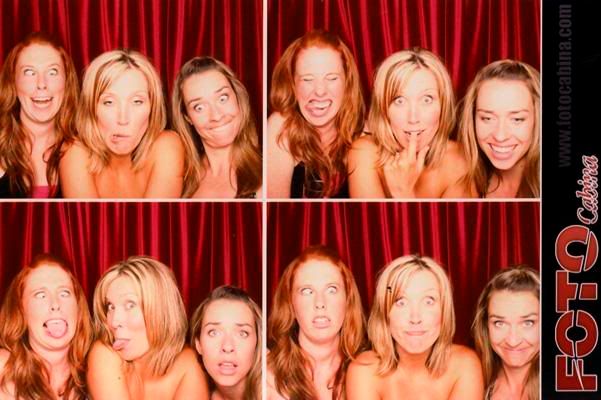 And one with our new friend Allie. :)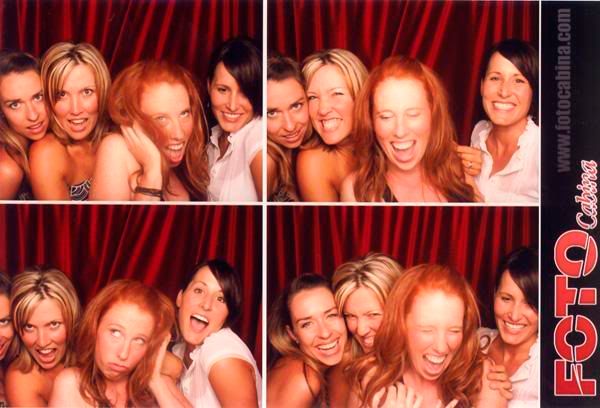 T'was much fun.